Description
Apollo Bio Octopus
The Apollo Bio Octopus is equipped with a bio-air system for comfortable breathing. 
The special structure " bio-air system " inside the 2nd stage supplies air directly to the mouth. It senses a slight change in pressure and releases the valve, realizing comfortable breathing without discomfort. Insensitive to depth changes and tank pressure.
The mouthpiece is relatively small and has a small diameter, which reduces jaw fatigue even during long dives.
Comes standard with a ball joint LP hose that reduces jaw fatigue.
The LP hose comes standard with the well-established ball joint LP hose.
A ball joint is used for the connection with the LP hose, and tension from the hose can be released, reducing jaw fatigue during diving.
In addition, an optimised design using high-strength materials has achieved a wide deflection angle of 39 degrees.
In addition, by adopting fluorine resin for the material of the ball receiver, it delivers light operation even when air pressure is applied.
Super water-repellent plating treatment is applied to improve operating performance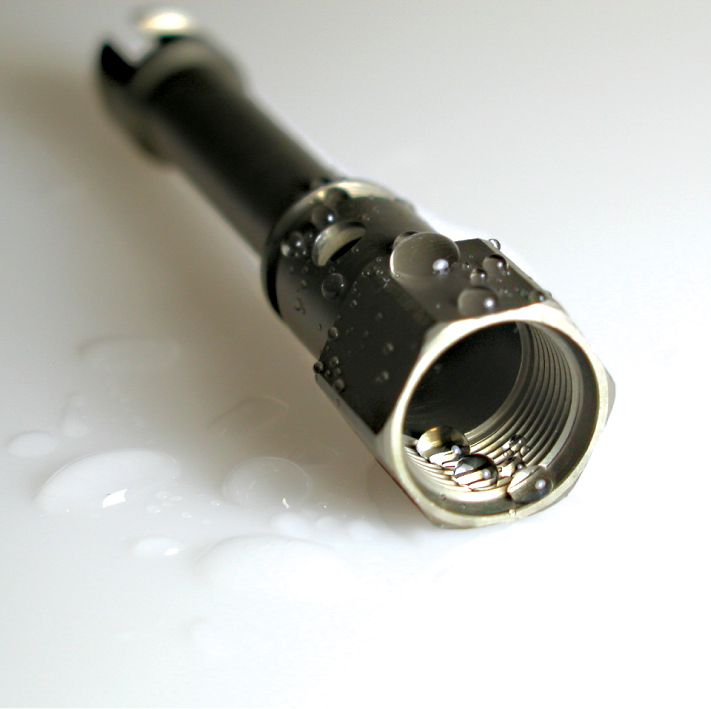 The metal parts that are the main movable parts of the 2nd stage are treated with super water-repellent plating.
As a result, to prevent adhesion of seawater that causes salt deposits, operating performance is greatly improved and stable performance is exhibited even in cold regions.
Features of the Apollo Octopus
Technical specifications

Equipped with a downstream valve type




BAS (bio-air system)

Material

ABS/PC bottom case, urethane resin top cover

LP hose specifications

Ball joint type swivel joint flex hose

LP hose length

90cm

LP Hose Collar

Yellow (YL)

weight

About 415g (including LP hose)

others

Uses super water-repellent plated metal parts